BUILDING A PROFESSIONAL MAKEUP KIT
As a makeup professional, it's important to have the tools necessary to achieve a successful application. With the wide variety of skin tones and textures, plus the huge array of products available, it can be confusing to know how to stock a makeup kit that will have everyone covered. This class will guide you through the maze of options, from the essentials to the extras, helping you become a good editor of your makeup kit.
Impress your clients and become more effective and efficient in your applications!
FALSE LASH BOOTCAMP
False lashes are more desirable than ever, and clients are often intrigued by the glamorous enhancement that they can achieve, temporarily, with a strip or individual lash. Learn how to choose the best lash style – and glue – for the job, based on client goals, eye shape and more, and learn the tricks and techniques to applying them in a way that is both comfortable and long-lasting. Live demonstration.
Lashes that last! Give your clients the perfect flutter for any makeup look.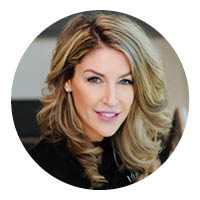 BEKE BEAU
Beke Beau is a multi-award winning makeup artist who started her career in New York City. In addition to working with her VIP clientele, she has been nationally recognized for her exquisite bridal work and signature private lessons, as well as her popular Makeup for Mature Women (™) workshops. Beke is also the founder and lead educator of the Paint School of Makeup, launched this year in Philadelphia.